I usually write for photographers but this post might actually be slightly different in the sense that it is meant more for the person on the other side of the line who is looking to hire the services of a professional photographer. As in everything else this is a two sided thing and as photographers you should also know how to value your work and what you bring to the table.
A creative talent is not a vendor
Not like in the editorial or the advertising world where a photo editor usually has more experience of working with different photographers and creative talents, a wedding client is likely to be looking for a professional photographer for the first time in her/his life. You are looking to purchase services from an artist and it is a mistake to confuse him with a vendor. It is a very easy mistake to make. In the day to day life you are used to buying services from the telephone company, your insurance guy, your local store. Maybe you work in the service industry, an investment banker, a travel agency. However, a photographer is not a vendor. He has a talent, a magic that a vendor does not possess. A vendor is there to sell something and many times it doesn't really matter what they sell as long as there is a financial transaction at the end of the process. You can haggle, compare prices, make a bid, do what you want basically and as long as the contract is signed properly you will get what you ordered and the quality of the service or product that you purchase will not be affected by the negotiating process. The coconut water will taste the same. Not with a photographer. The quality of the work you get from a photographer changes based on how you work with him and this is the biggest difference between a vendor and a creative talent. If you treat a photographer like a vendor you are shooting yourself in the foot and are likely to get a mediocre result in return. On the other hand, if you treat a coconut vendor like an artist you'll be wasting your time and money.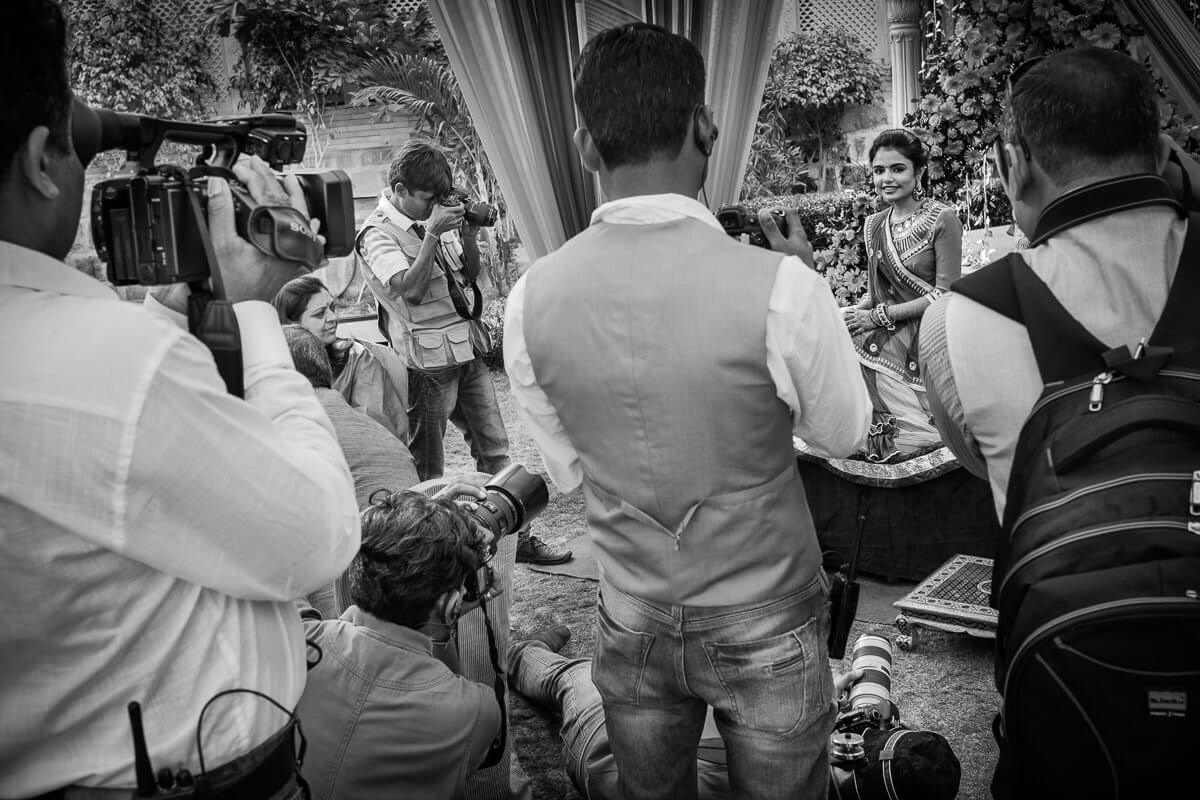 The fact  is that vendors are easier to replace than artists
Vendors could spend the day in office cubicles under fluorescent lights and wait for that call to come and an order to be placed. They will be happy to fill out the forms and spend time negotiating the terms and conditions. They could stand all day in the sun on the streets of India and sell the same chai every day without a difference in quality. They could be indifferent about what they sell as the focus here is volume and continuity. While a photographer is also paid to take pictures he is not a vendor and is not motivated in the same way. The fact  is that vendors are easier to replace that artists.
Capturing the perfect moment is the magic
Getting the perfect moment, or creating the perfect picture, takes more than owning a new camera and having a website with pictures. Even if your wedding planner created the most beautiful setup and all the elements are there, it is still up to the photographer to make his magic. The next guy will be selling the same coconut but another photographer will not take the same pictures. The industry, every industry, is built on relationship and many vendors expect, and sometimes value, an impersonal nature of relationship. The flower vendor really does not care and many times not interested in who buys the flowers. The same goes for the catering and all other service providers, but not with a photographer or an artist. Yes, of course you should treat vendors with respect. All human beings deserve respect and will do their best work if treated fairly, but when you want someone to dig deep and bring something out that is beyond the number of pictures that you get at the end of the day, you're going to have to respond in kind.
By Sephi Bergerson
Sephi Bergerson is a documentary photographer based in India since 2002 and is available for wedding photography in India, destination wedding photography in Udaipur, Jaipur, palace weddings in Rajasthan or a beach wedding in Goa or Kerala. Sephi is also happy to travel for wedding photography in Kenya, Tanzania, Mauritius, Maldives, Thailand and Sri Lanka.