Producing a wedding is an expensive thing. Having a budget is a very important aspect for this kind of production, but how do you build your budget? You will spend money on the venue, the decor, the dress, the catering, lights and DJ but non of this will stay. A day after the wedding all of that will find it's place in memory. The only thing you get to keep from your wedding for generations to come are the pictures. The pictures are what you will share with your friends and show your grandchildren. Having a professional wedding photographer who knows how to bring out the magic is possibly the best investment you can make. This is where you should not be looking for the cheapest but for the best you can afford. Even if you stretch the budget a bit, or more, it will be quickly forgotten once the wedding is over. You will easily earn back the extra money but repeating the wedding with a better photographer will never be an option.
Here are a few things to look at when hiring a wedding photographer. Some common mistakes that couples can make. I hope this list helps you be more knowledgable and have a wonderful experience with your photographer, and of course have as a result some beautiful wedding pictures.
Wedding Photography Tips – 8 Mistakes Couples Make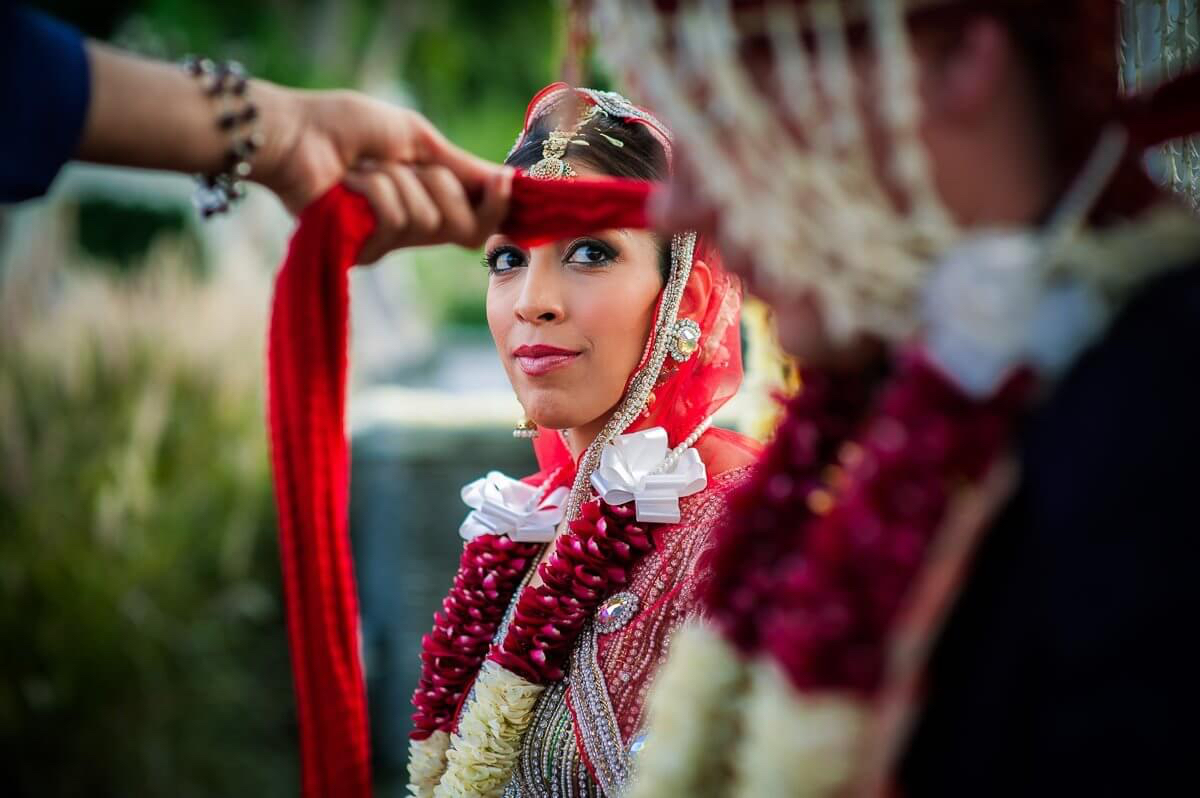 Mistake #1: Prioritising products (Albums) over the quality of the photography
You might have a limited budget, and there is nothing wrong with that. This still does not mean you need to compromise on the quality of the pictures. There are ways to work around a small budget. For one, I believe it is better to have a bunch of great pics in the drawer than an album of mediocre images. Skip the album for now. Get the pictures and make an album later. Even if you make it a year later it is still fine. Relax and look at what is important. Focus on the quality of the photography rather than the products you get right now.
Mistake #2: Hiring two separate teams; one for the bride side and one for the groom's
Why hire one good wedding photographer and his team and let them do their job if we can hire two teams for double the money and let them fight over space? Sounds crazy? Not in India, where this kind of a scenario happens quite often. The bride's side would book their own photographer and the other family will book another, for their side of the family. Should I really explain why this is such a bad idea? Not to mention the terrible waste of money that could otherwise be used to hire a really fantastic photographer (for example), but the fact that both teams will find it difficult to perform their job. You will end up with two sets of OK pictures, full of photographers in the frame, rather than one great set of images for half the price. The pictures can of course be shared with both sides of the family, but then again… "my parents insisted". Sigh.
Mistake #3: Asking for the raw files / all the images
A professional photographer needs to hand the client the very best shots, edited to the best possible standard. The photos that aren't chosen to be edited are left behind for a reason. Your wedding photographer will take hundreds, maybe thousands of images on your wedding day. From these, he will select the very best, the ones that tell the story the best possible way, the ones most flattering and have the most potential to make you happy. Editing this number of pictures is a hard job even with the latest culling softwares and post production ability. Unless you are an experiences visual artist, or have worked with photo editing before, it is most likely you do not have the same visual capacity of a professional photographer. You will not be able to see the gems hidden in the hay stack. There is nothing to be gained from wading through hundreds of unedited, sometimes dozens of the same pose with only very small differences.
As for RAW files. Have you asked yourself WHY you want them? The RAW is actually a digital negative that you are going to need an expensive software and technical expertise to turn into something usable. For many photographers, sharing these unprocessed files is something that they do not wish to do as they do not wish to have other edits to their images circulating the web and being presented under their name (see below under moral rights). The truth of the matter is that what the RAW are really useless for you. As a bride (and groom) you want great looking, fully edited, beautiful shots and not the negatives.
When you hire a pro what you are paying for is a final product, not all the rough sketches and process of work. Just like when you buy a book you do not get the drafts and deleted scenes, your photographer wants to give you a product that he/she is proud off, not an unfinished product. In addition to that, being aware of copyright and intellectual property laws you might want to know that the RAW file is what your photographer might need if he/she ever wants to be able to prove that the image is indeed theirs. Which brings us to the next point;
"Asking a photographer to hand over a memory card, USB, or DVD of raw images is akin to asking an author to present you with their book in manuscript format: unedited, unformatted, and including the paragraphs and chapters that didn't make it." Daniela Bowker
Mistake #4: Mistaking © copyrights and usage rights
What is it that you are entitled to when you commission a photographer to shoot your wedding? Who owns the images? What rights do you have in your wedding images, and what rights, if any, does the photographer keep? To answer these important questions you need to first have a basic understanding of intellectual property rights and how they are different from usage rights. International copyright laws, as well as the Indian Copyright Act recognises the two following rights:
Copyright is a legal right created by the law of a country, that grants the creator of an original work exclusive rights to its use and distribution, usually for a limited time, with the intention of enabling the creator to receive compensation for their intellectual effort.
Moral rights are rights of creators of copyrighted works generally recognized in civil law jurisdictions and, to a lesser extent, in some common law jurisdictions. They include the right of attribution, the right to have a work published anonymously or pseudonymously, and the right to the integrity of the work.
Usage rights are something completely different. You hire a photographer to create work and in return for your investment you are entitled to certain rights in the images. In the case of your own wedding images these rights are usually limited to personal use. This means that you will be able to do whatever you want with the images as long as you do not use them for commercial purposes.
Many couples feel that as the pictures were taken at their wedding this means that they own the images. At the end of the day, all you really need is the usage rights. The photographer should still be able to be recognised as the creator of the work and keep his moral right. The photographer might want to use pictures from your wedding on his/her website for self promotion but will not be able to use images for any commercial use unless a model release is signed.
Mistake #5: Booking the photographer a room at a distant hotel
Booking the photographer a hotel room at a distant hotel might save you some money now but can result in some unwanted blunder and missed images. I always insist on staying in the same hotel as the couple so that I am easily available at unexpected moments. I also do not have to travel back and forth to my hotel when there is a couple hours break between the Mehendi and sangeet, and I do not have to carry my entire camera gear with me all the time. I can tell you horror stories about a great video team that traveled form France to a wedding in Udaipur but missed the first two hours of the reception at Jagmadir as they were booked at the Sheraton and not the Leela and the car just didn't come for them. At the end of the day having your photographer with you serves everyone's best interests.
Mistake #6: Allowing others to shoot at the mandap and interfere
Might be a bit difficult to do, but possible if you take control of your own wedding. Asking your guests in advance, maybe a note attached to the invitation, to let the photographers take the pictures and not come in the way would make a huge difference. Everyone has a camera today and this could easily be too much. It is critical during the actual wedding ceremony but less important during other events as the space is not limited. Try to ask your uncle with a camera to leave his camera at home and let the professional wedding photographer do the job he is paid to do.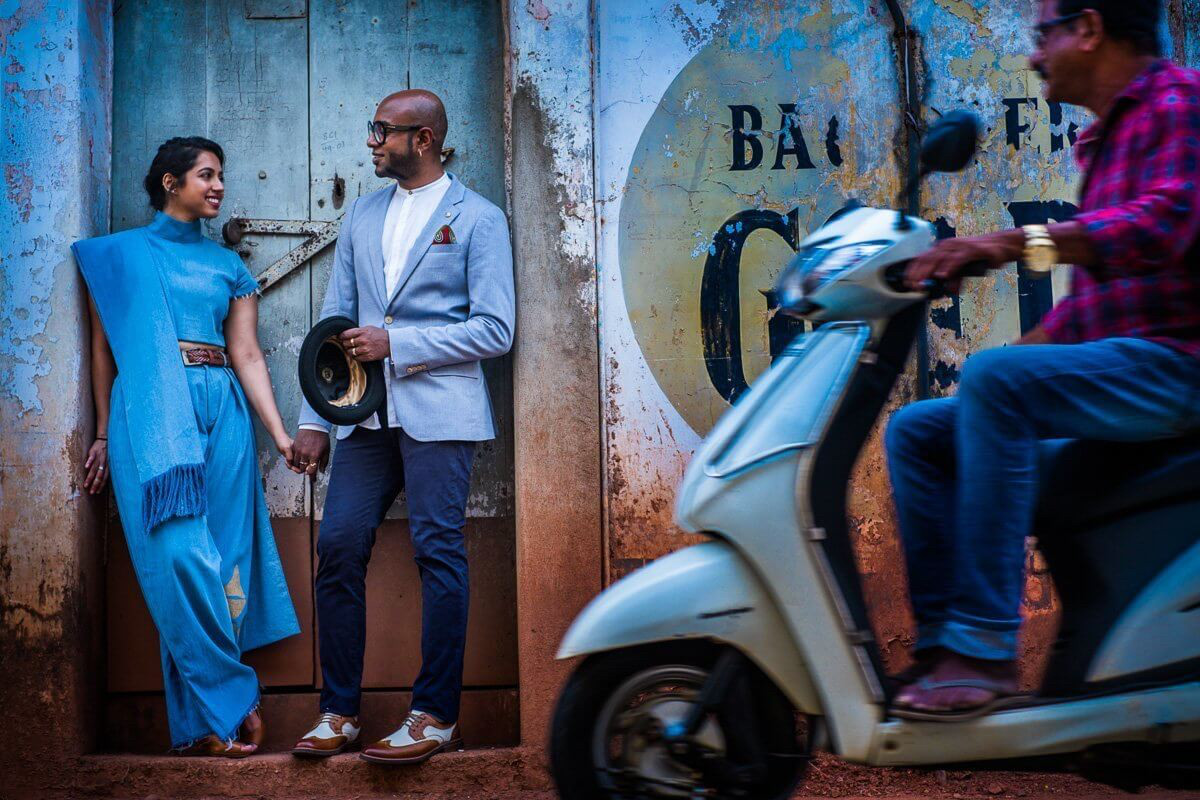 Mistake #7: Skipping the fun couple shoot
You have traveled all the way to India for the wedding but did not plan to stay an extra day? You think posing for a couple shoot is lame and embarrassing? Do yourself the favour and do not skip the couple shoot. These will be pictures you will love to look at in a few years. Let yourself enjoy it. Stay the extra day. You will regret it if you don't.
Mistake #8: Not signing a legal agreement/contract
Whatever you decide and agree on with your wedding photographer should be put down in writing in a legal contract. This will save a lot of misunderstandings and help sort out issues that could potentially arise at a later stage. The agreement should mention the agreed number of days/hours of work, the number of edited/unedited images, the maximum delivery time, liability, Force majeure, ownership of the images, usage rights, payment terms and more. Sample agreements for wedding photography services are easily available online. To help you get an idea of what to expect you can check out this contract for wedding photography services but there are more. A simple google search will give you surprising results.
Good luck and enjoy your wedding.
Here's what to do next …
Let me know in the comments what you thought of this post and if you found it helpful. If you are a wedding photographer please share your own tips and things you feel can be helpful for couples planning to hire a wedding photographer in India or elsewhere.
Thanks for reading, and I'll see you in the comments!
Sephi Bergerson is an international wedding photographer based in India since 2002. He  conducts regular workshops for professional wedding photographers in India and  is available for seminars and lectures on Indian wedding photography and destination wedding photography worldwide. Please feel free to contact us for further information.