Being based in Goa it is a bit surprising that I actually do not get to cover a destination wedding in Goa all that often. However, the ones I do get to attend usually turn out to be quite fantastic. So was the case with Vivek and Sarah's wedding at the Park Hyatt. It was actually two weddings, a Christian white wedding on the first day, followed by the Hindu wedding a couple of days later. Two or one wedding, it was one big party over the three days at the great Park Hyatt in south Goa. (If you are there do try Chef Saulo's Tiramisu…)
It did not take long to understand I was in the right place. Sarah wanted me to take a picture of the bridesmaids dresses hanging in the other room but I thought it would probably make a better picture if the girls actually hide behind the dresses wearing their birthday suits. They all agreed and there was no ice to break after that. The party was on.
Sarah was looking spectacular in her white dress in the Goa afternoon sun. It was a lovely ceremony. Possibly one of the best I have attended. Maybe a bit too short to photograph, but we managed somehow.  "Could you now say I now pronounce you man & wife" she asked the priest as the five minute ceremony way over. "We don't say this here in Goa" he said, to which she replied; "Maybe, but this is MY wedding!". He did pronounce them 'man and wife' of course.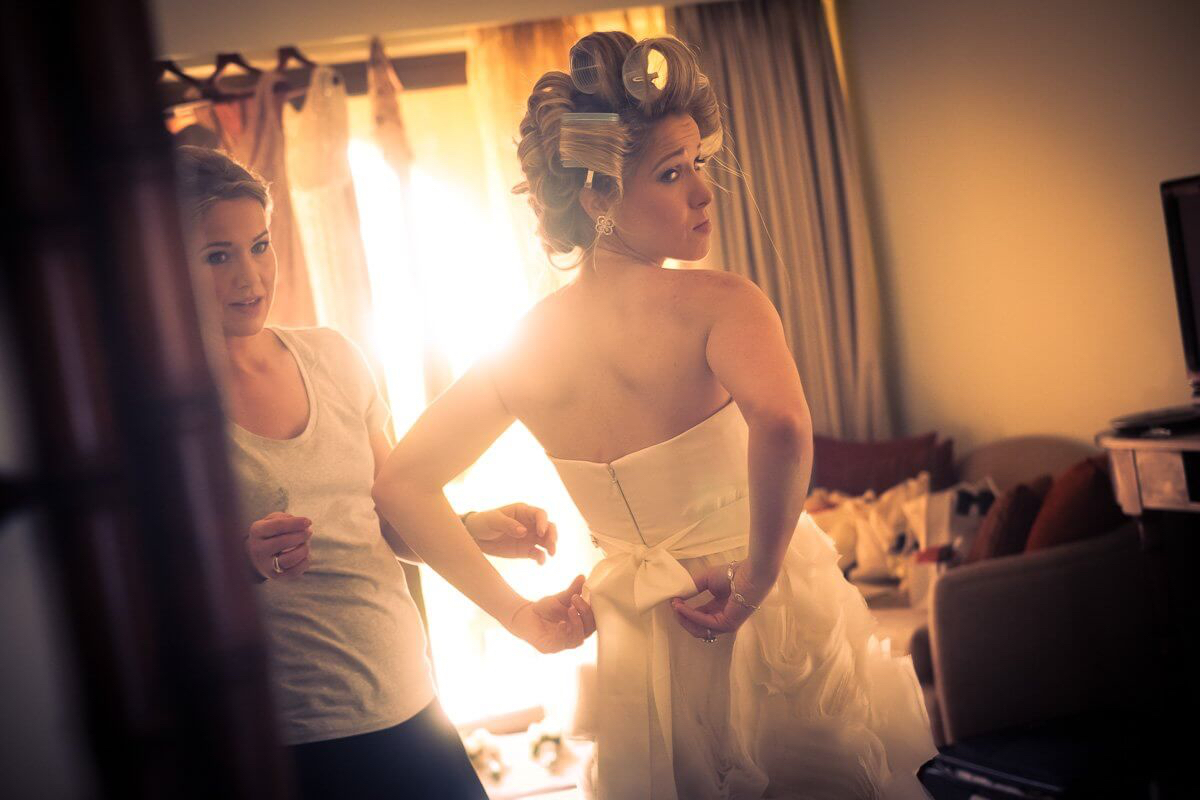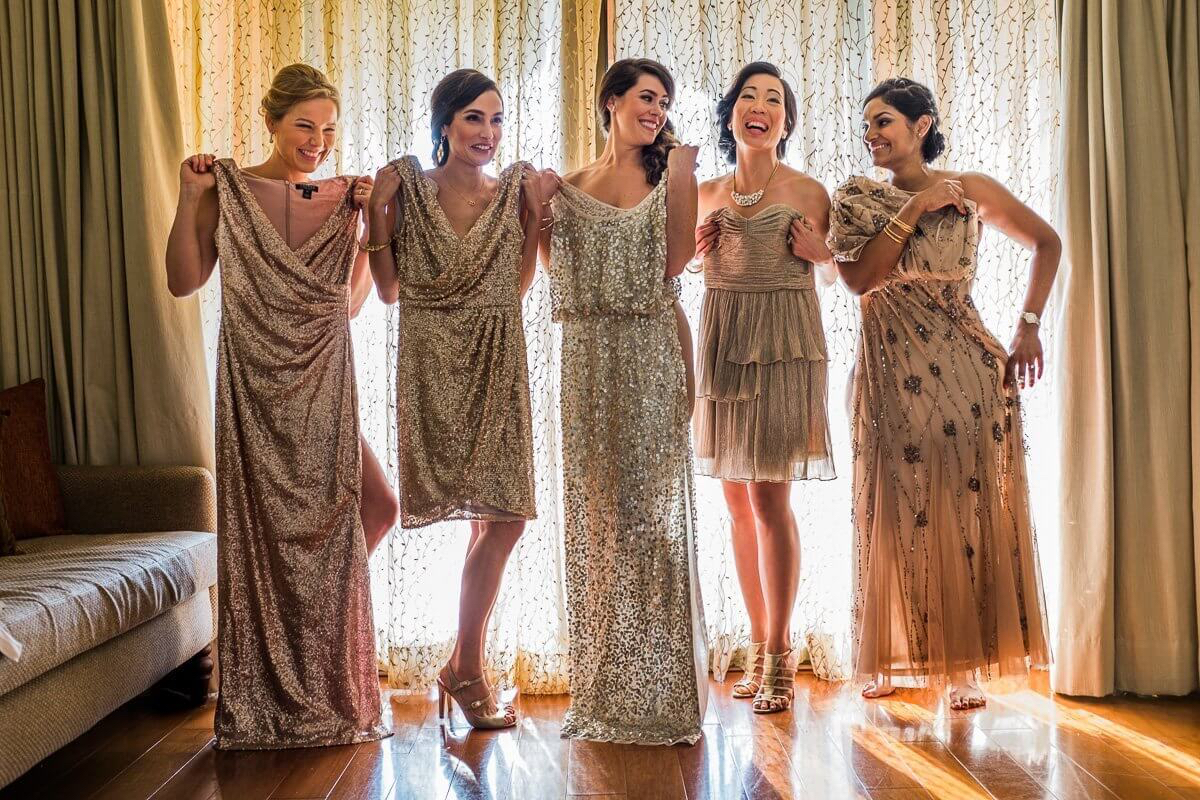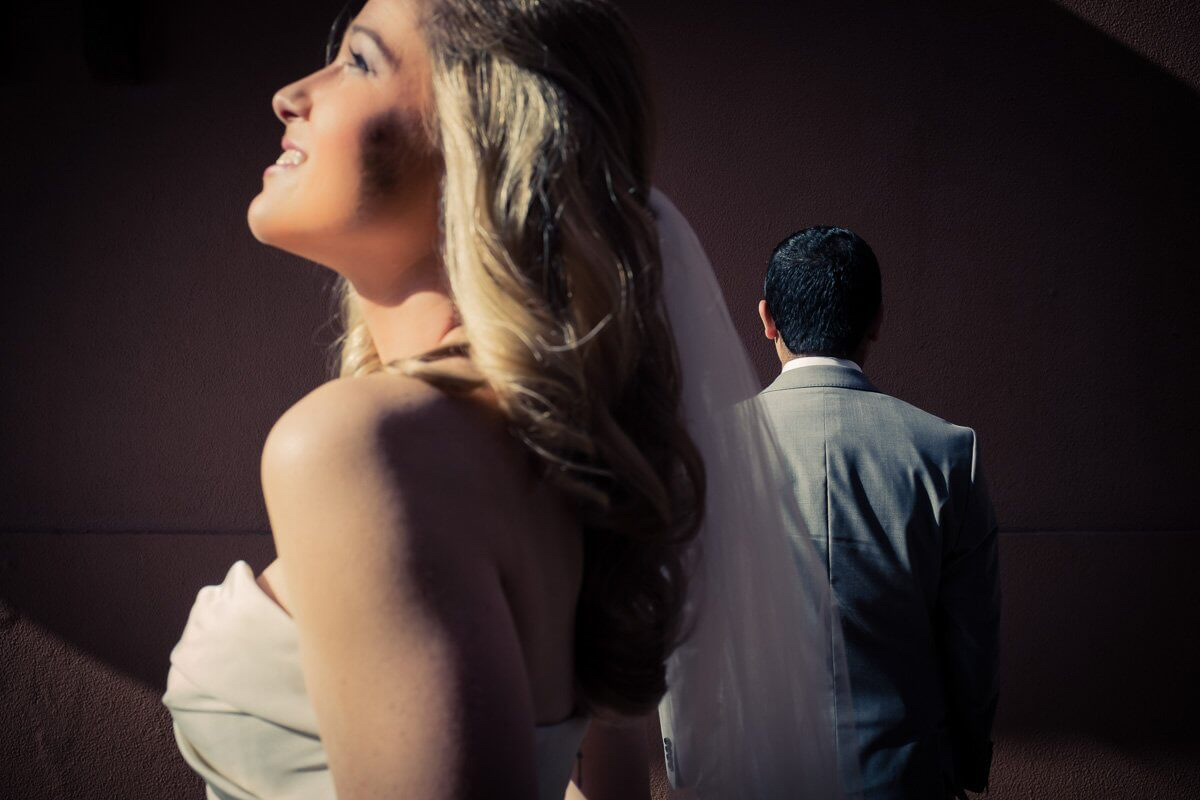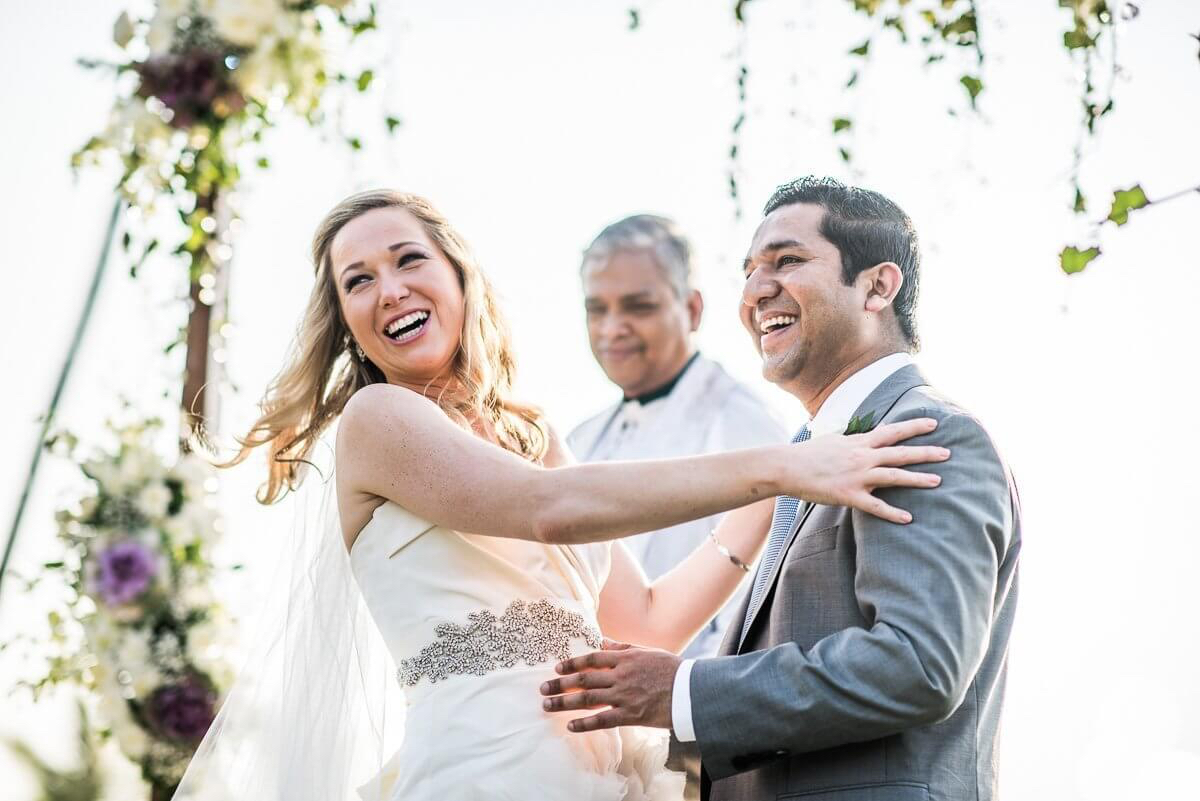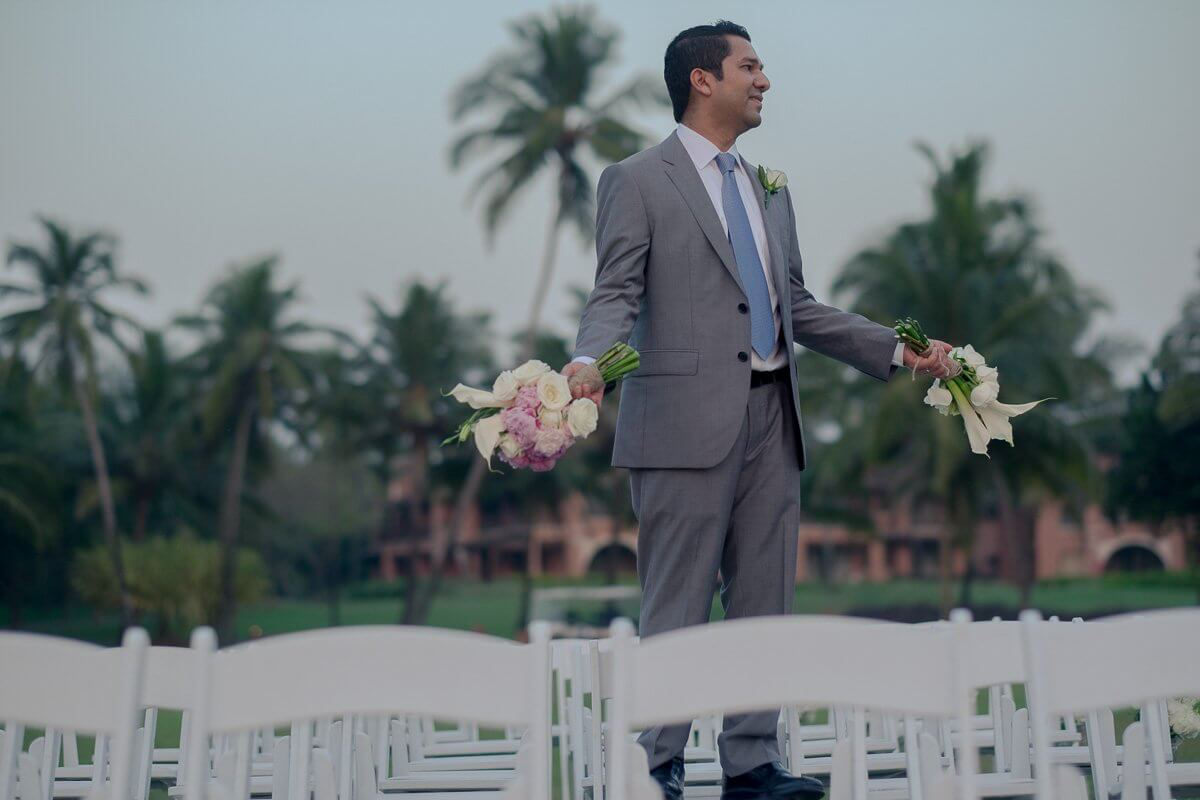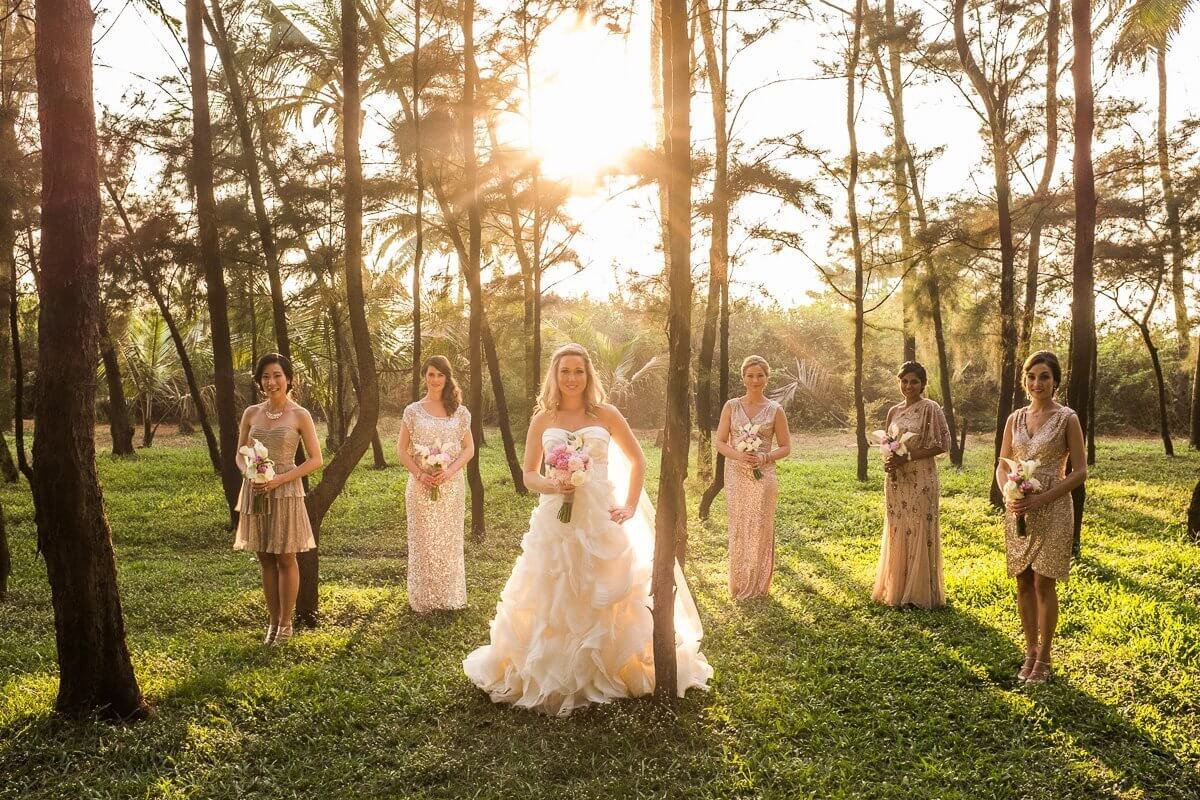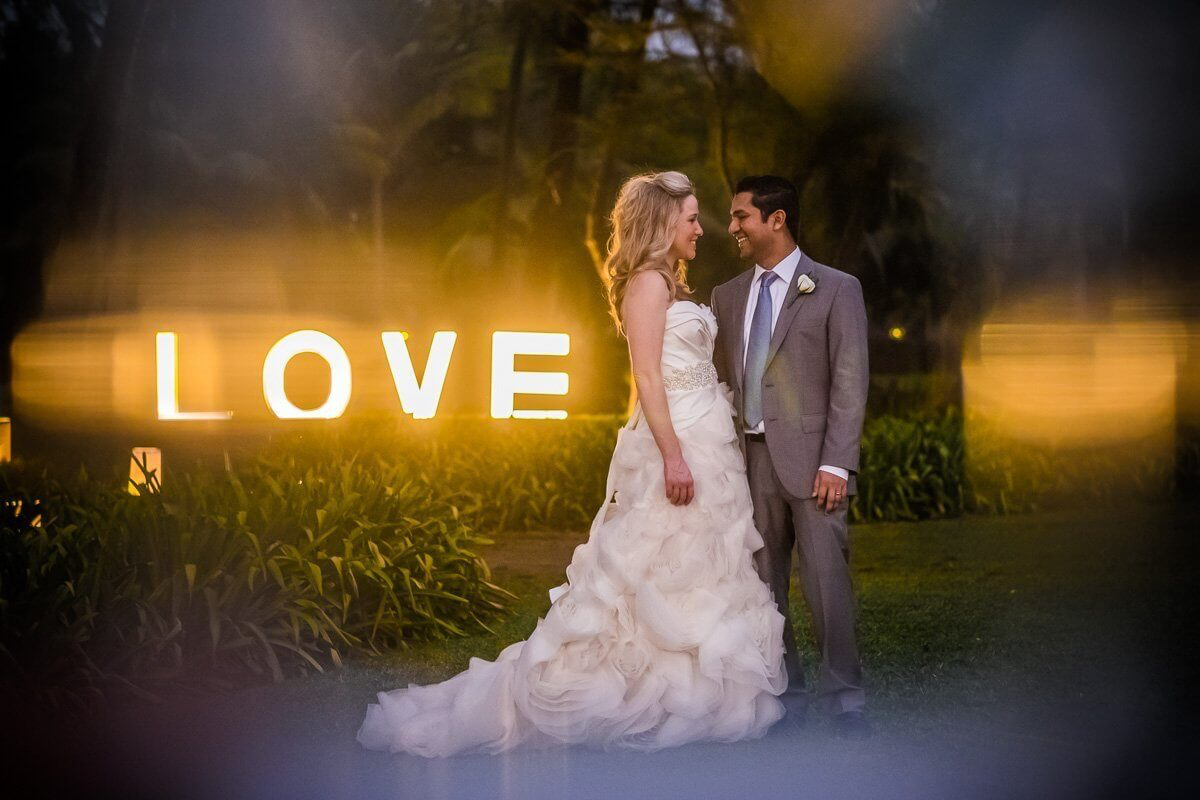 Destination Wedding Photographer ~ Beach Wedding in Goa
The day after the Christian wedding was quite chilled. The low key mehendi ceremony was followed buy a fun filled Sangeet evening that ended early enough so that everyone could get ready for the Hindu wedding the next day. We had enough time to take some pictured in the bathroom, believe it or not, and came up with this gorgeous picture below with the harsh window light falling on Sarah's face. The baraat started towards the beach in the vintage car for the ceremony to start in perfect timing for the sunset that coloured the sky behind the mandap a gorgeous pink and blue.
A a special thank you to my trusted 2nd shooter Sunny Pariani, who's been shooting with me for a while now and is seriously doing a great job and enables me to think when I shoot.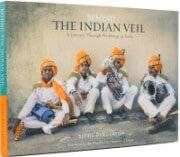 Behind The Indian Veil is the result of Sephi Bergerson's seven year photographic journey through wedding in India. This lavishly produced hard-cover coffee table book brings the beauty of India's wedding traditions, its people and its amazing stories into stunning focus.Sephi Bergerson is an international wedding photographer in Goa with extensive experience of covering weddings all over the subcontinent. He is available for wedding photography in Goa, Indian Wedding photography in Delhi, Rajasthan and worldwide.