The 16th century Samode palace lies a little more than an hour drive from the pink city of Jaipur, in the midst of ancient granite rock formation and away from the world we know. Memories belonging to a very distant past are hidden in its maze of bougainvillea covered courtyards and quaint narrow staircases. Lounges adorned by charming arches, stunning mirror work and exquisitely painted walls and ceilings make this palace one of the most amazing locations for a destination wedding. A true palace experience. It is where Rahul and Reema chose to have they wedding, and I am glad to have been a part of it.
Reema and Rahul's Wedding at Samode Palace
I have been hearing about Samode palace for a few years already but this was the first time I came here for a wedding. Being a destination wedding photographer in India, and having covered so many wedding in Udaipur and Jaipur, I am not easily impressed with palaces in Rajasthan by now, but I must say that I was blown away this time. The Durbar hall with its exquisite tapestry and glass work was simply stunning. I am glad Reema and I had a chance to steal a few minutes for a try-out shoot on the first day already.
There was a small mehendi ceremony at Samode Bagh which is a smaller venue about five minutes drive for the palace. The engagement as well as the reception of the barat were already at the beautiful mughul gardens facing the entrance to the main palace. The main palace is of course where the wedding ceremony eventually took place by the beautiful pool. I would have loved to have a few more ceremonies in some of the amazing halls, just for the photo opportunities, but everything was so well done and well placed that we all left with a big smile.
There is little more one can hope for when thinking of a wedding in India. Especially if you have a palace wedding in mind. It was therefor very easy to be overwhelmed by the magnificent venue, but at the end of the day a wedding, any wedding, is about people. It is about two people and their families that choose to come together. I can tell you that nothing in the decor was able to overshadow the emotions and love that were in the air during those two days. What a super happy wedding with some super fun people.
P.S I am particularly impressed with Rahul who somehow, after a long night of drinking, managed to drag himself out of bed the next morning, put on his wedding sherwani AND the turban, so that we could get a few great shots of him and his lovely wife before we all leave. High five for that my friend! You too Reema (of course), but you do remember how difficult that morning was for him, right? It was great to meet you all.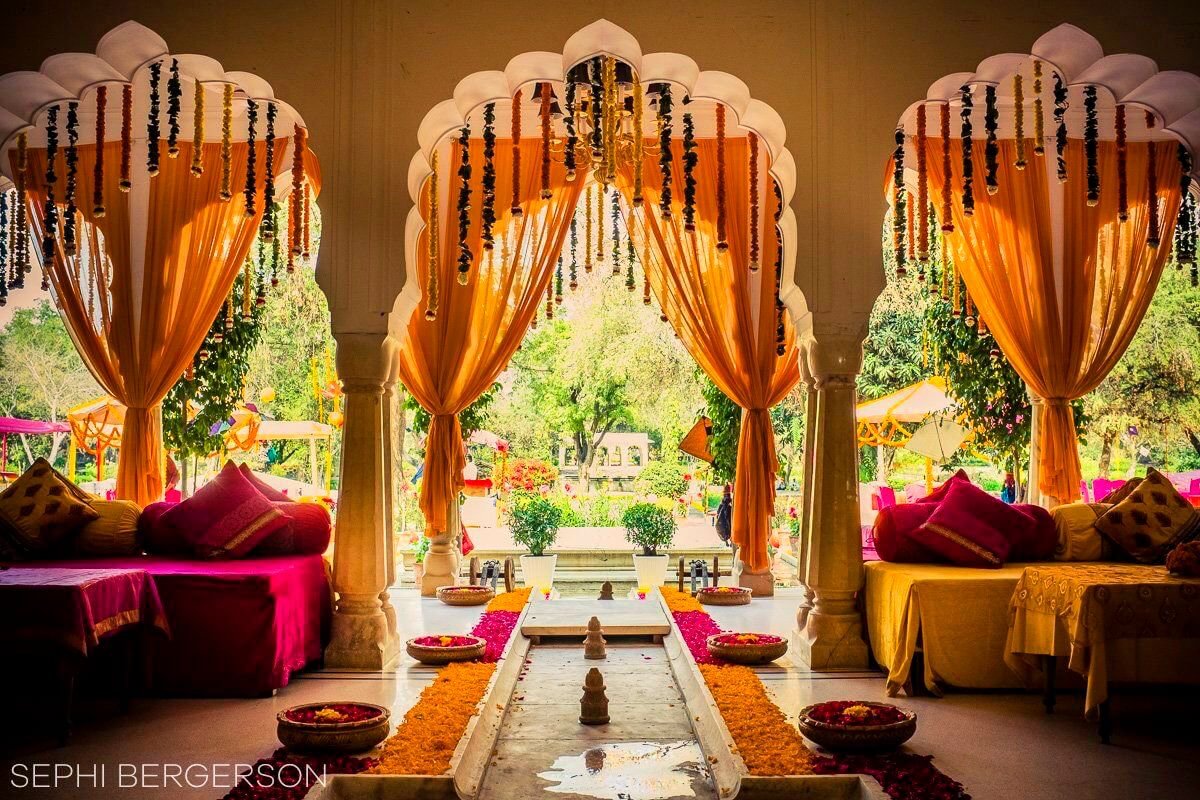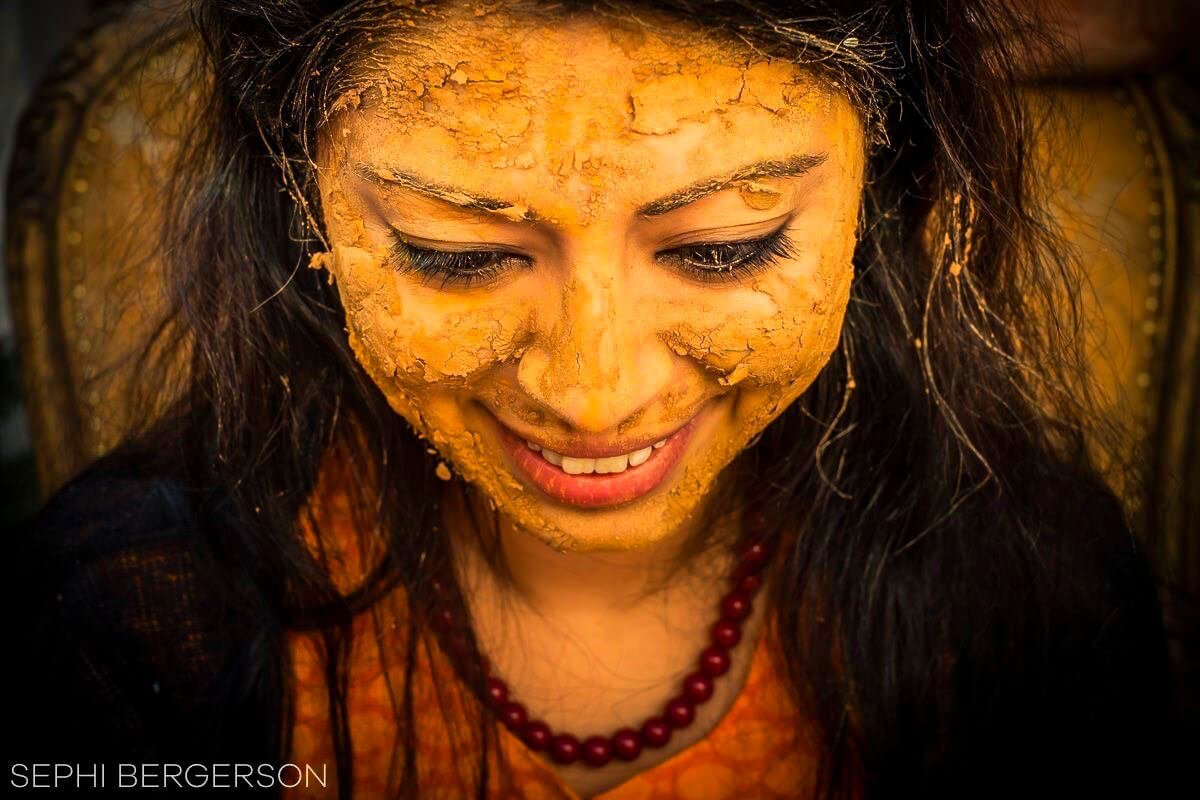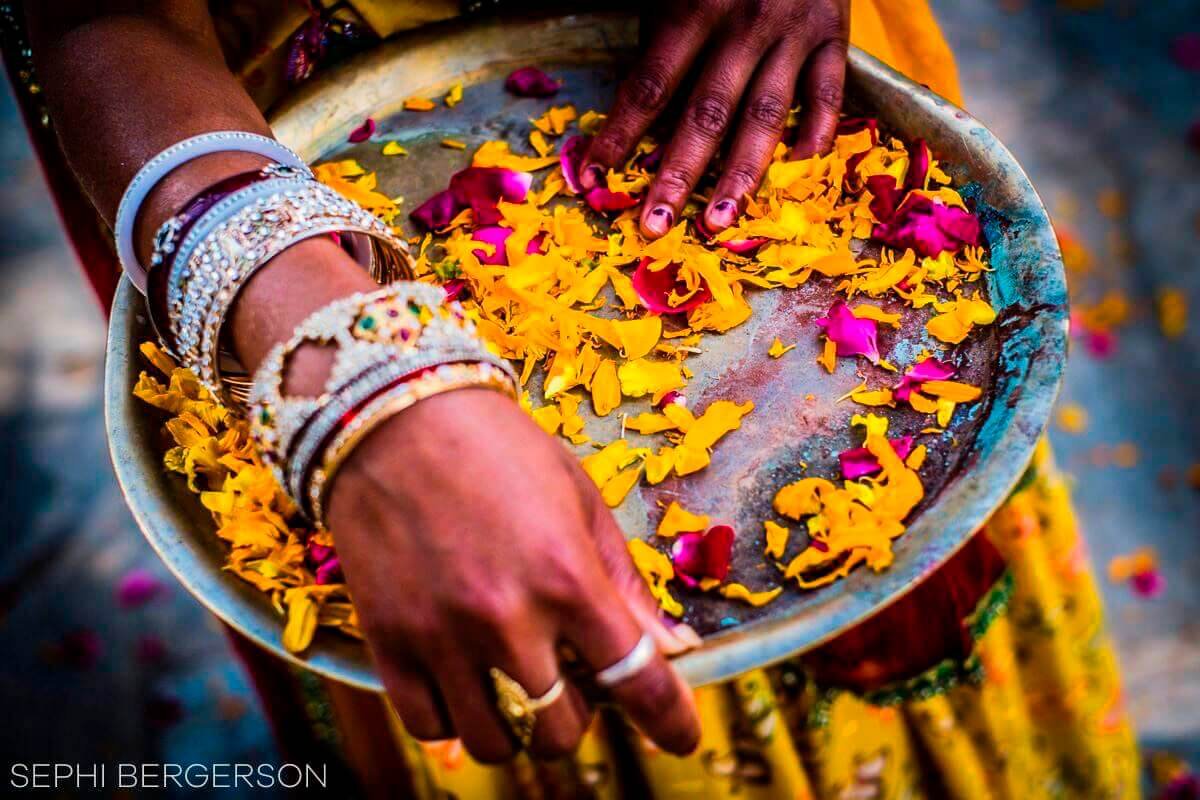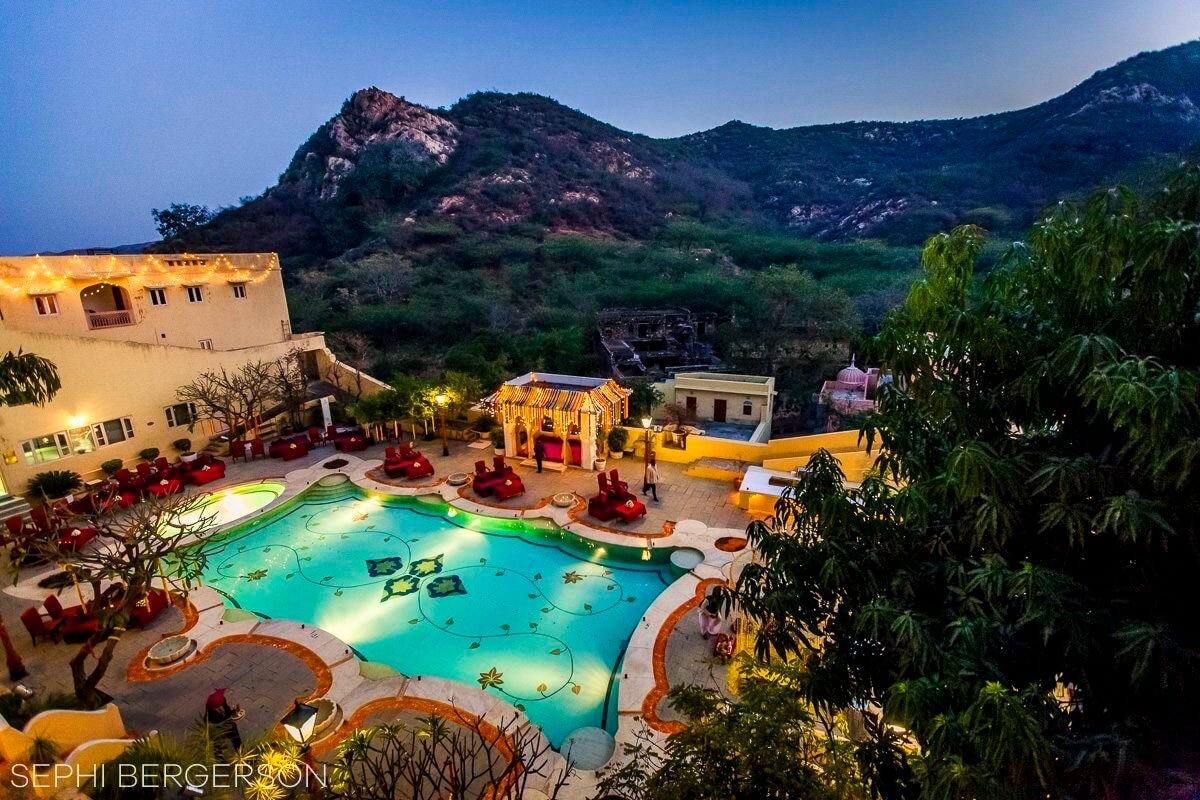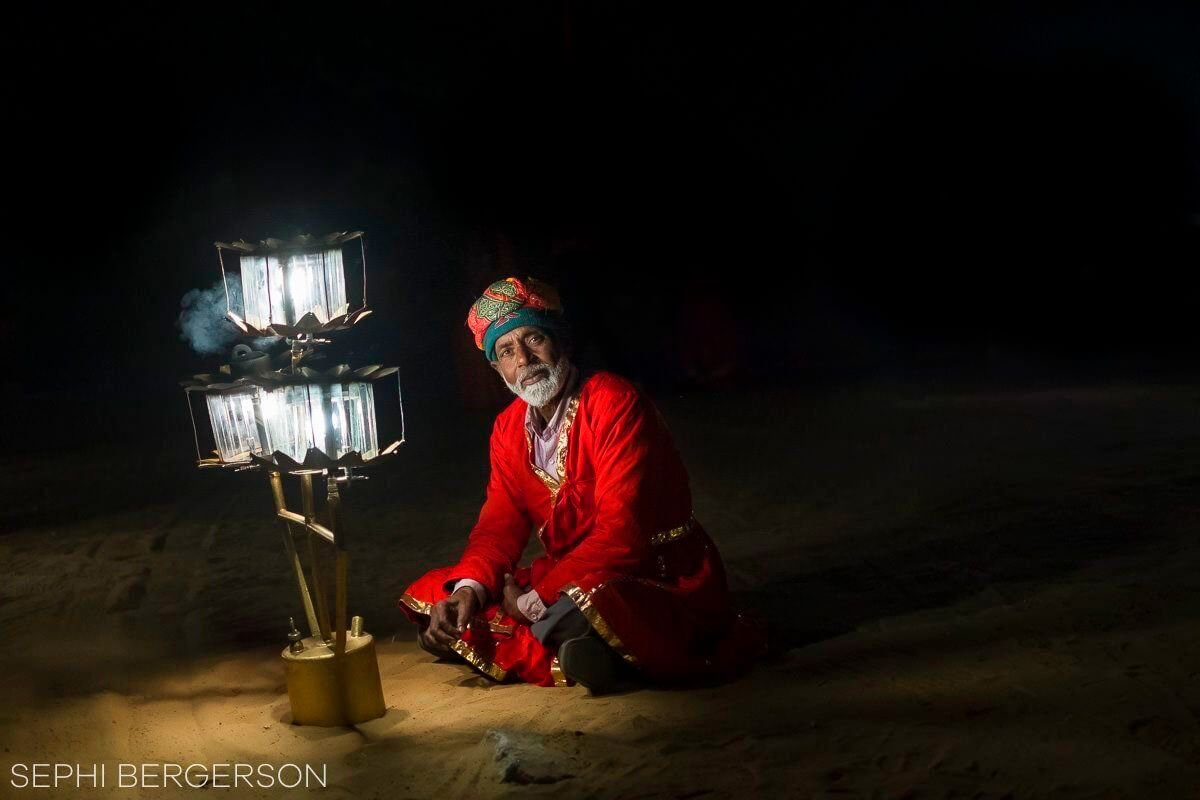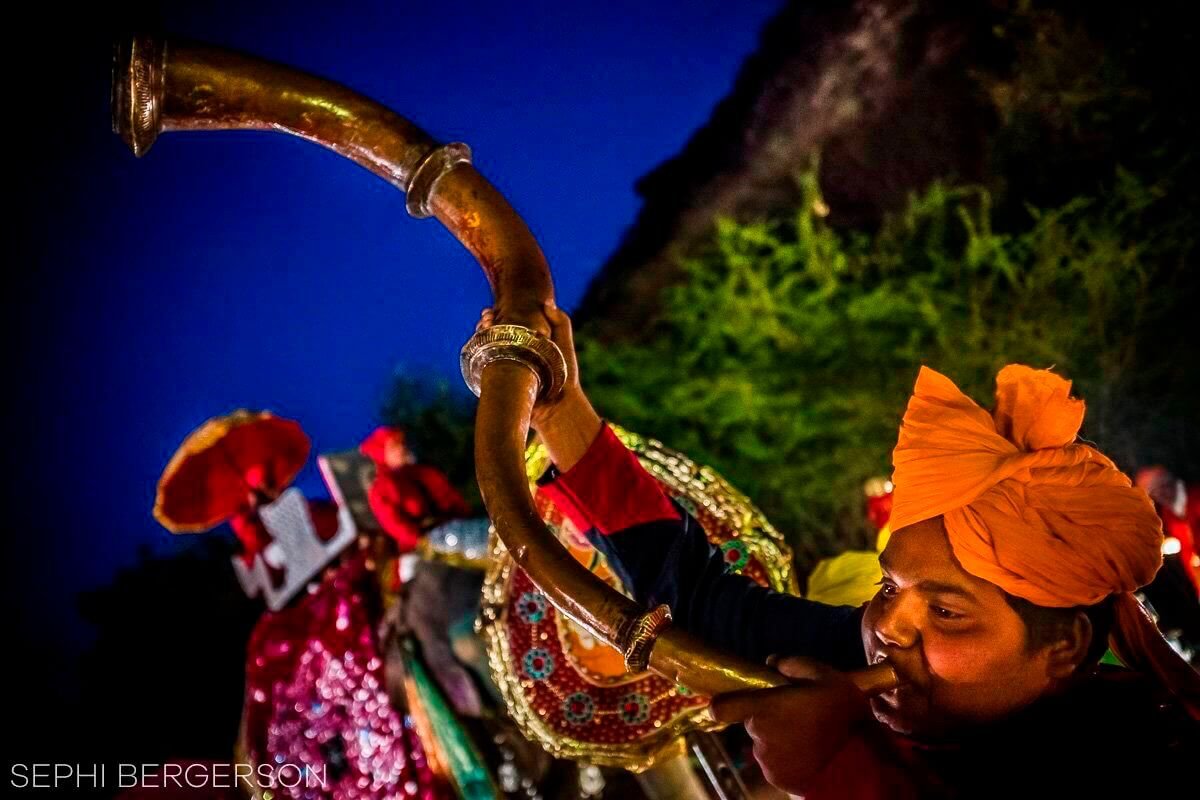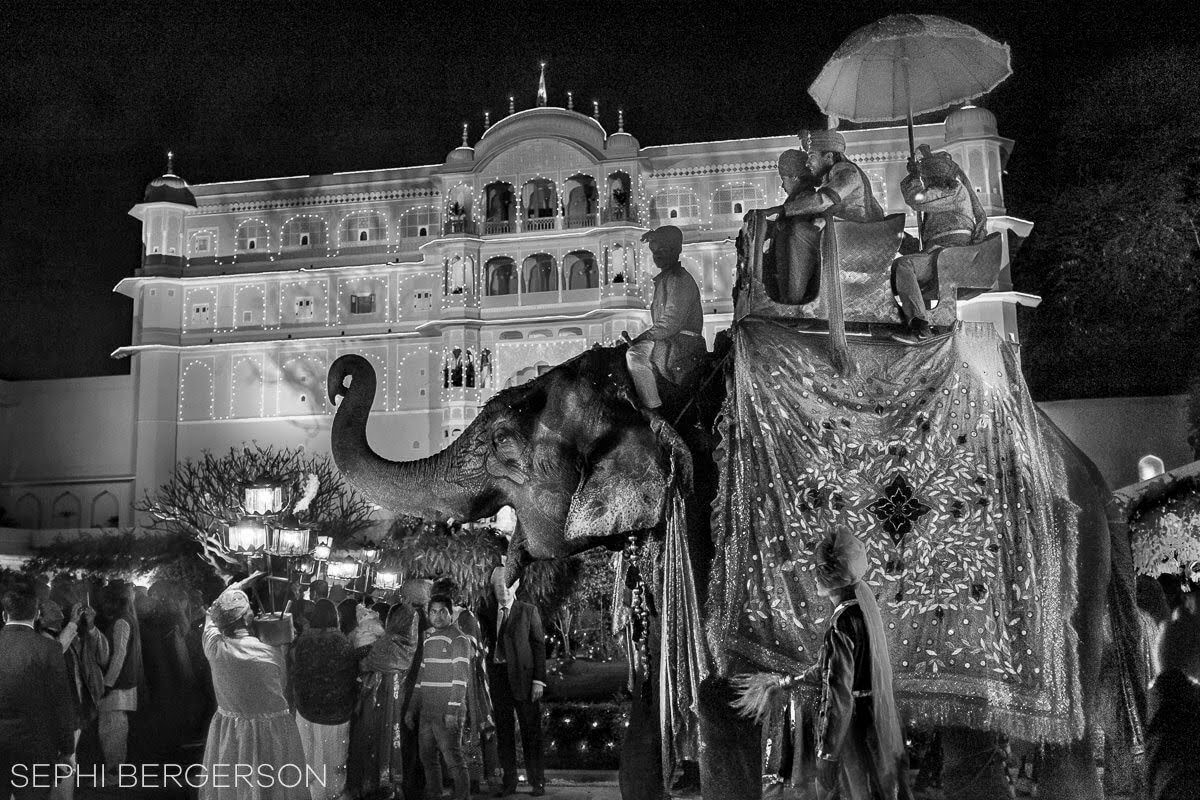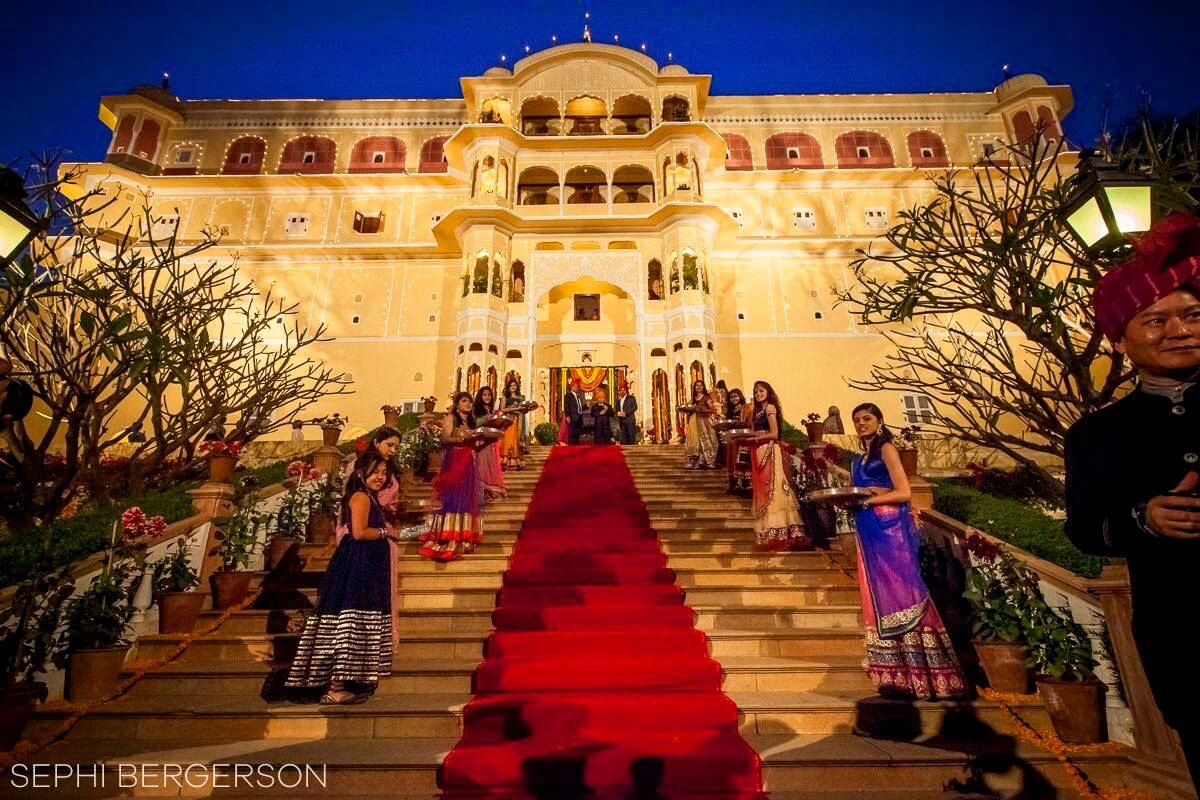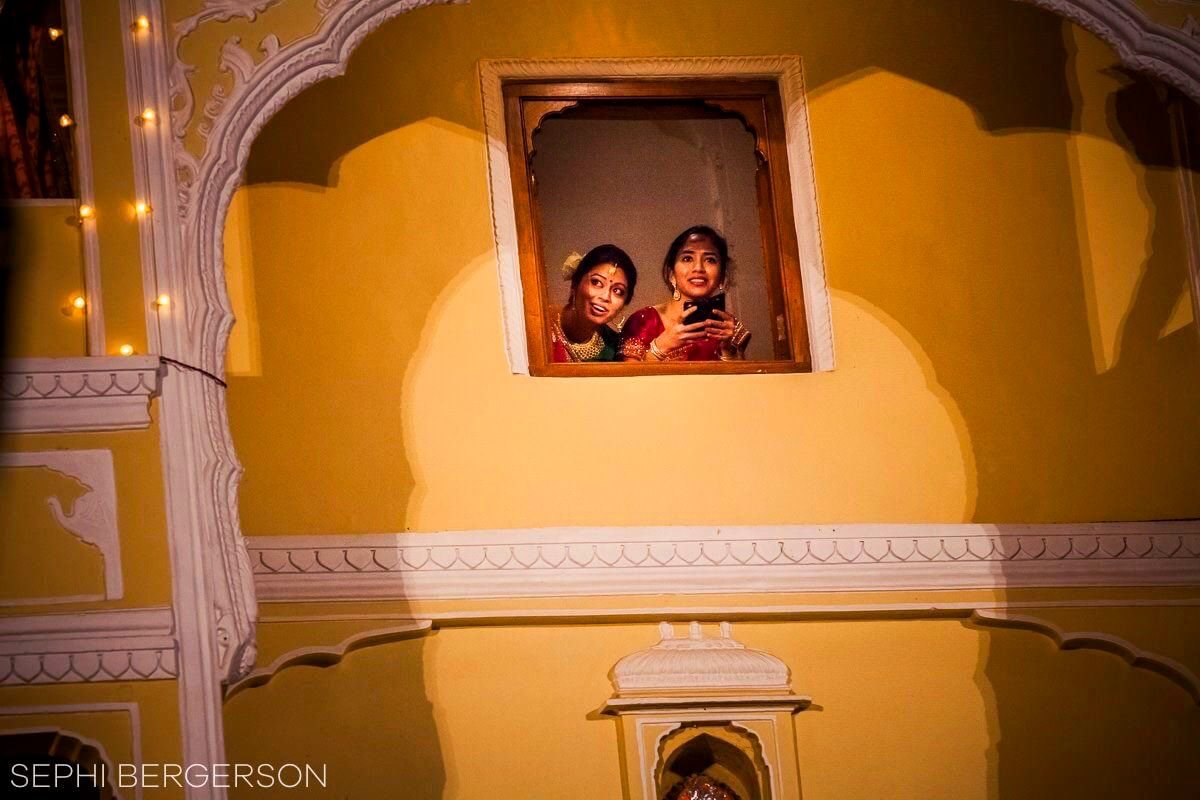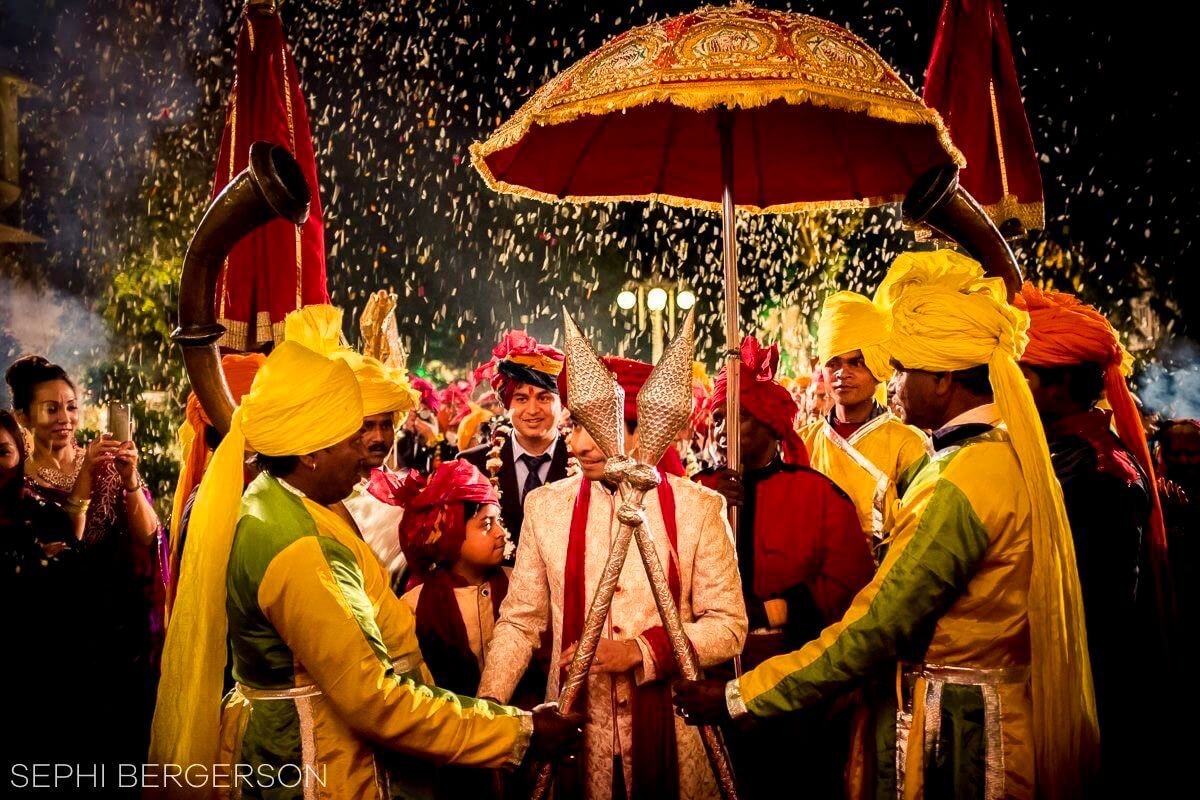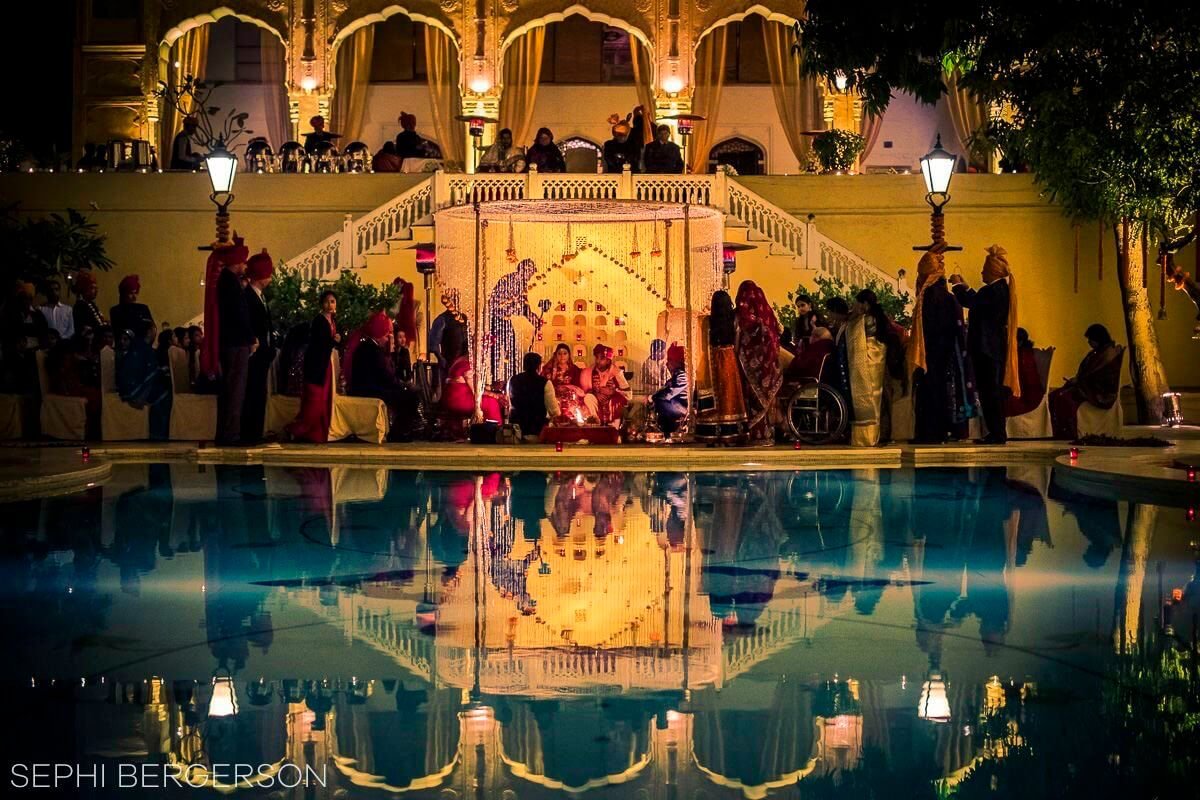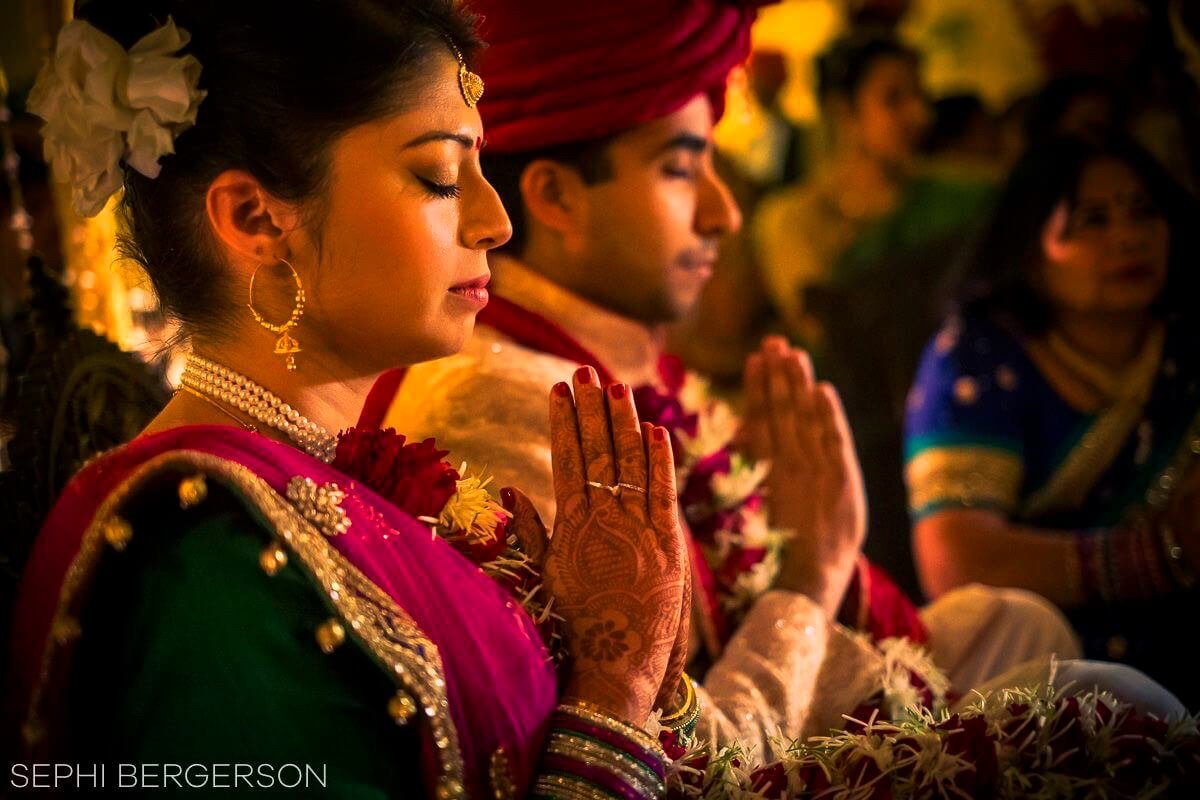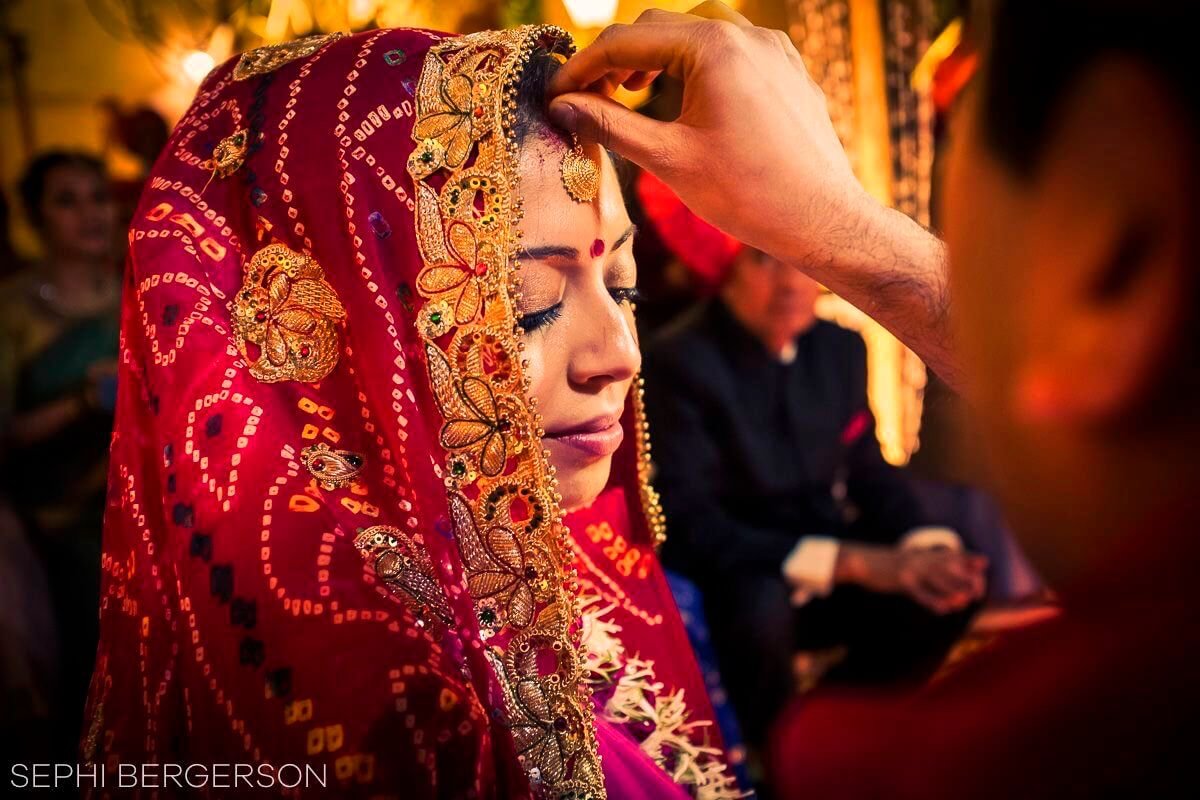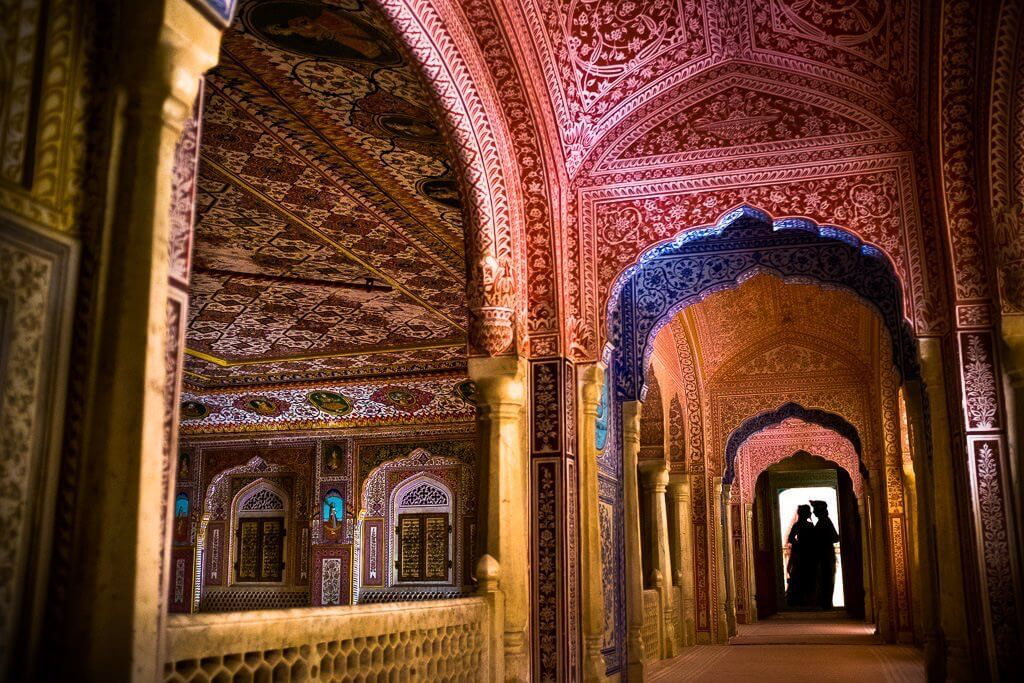 Sephi Bergerson is an international wedding photographer based in India with extensive experience of covering weddings all over the subcontinent. He is available for Indian Wedding photography assignments in India and worldwide.